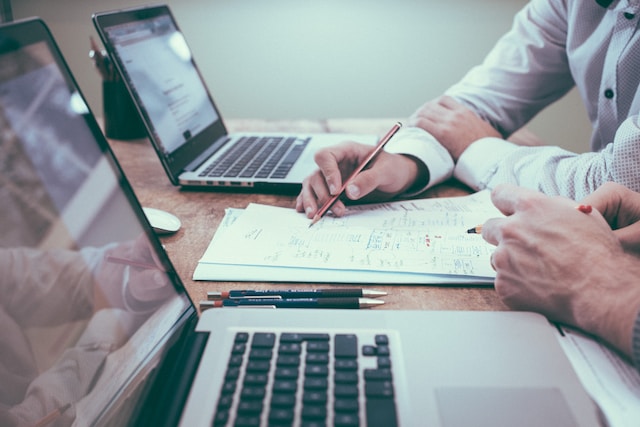 Understanding the Difference between a Personal Loan and a Credit Card Loan
There are a variety of financial avenues available for individuals to pursue their own financial goals. However, unsecured loans, such as those obtained with a credit card, are quite common. Unsecured loans are available quickly and conveniently through lending apps, and personal loans fit that description. Plastic credit cards allow you fast access to funds for achieving your financial objectives. These two financial instruments are vastly distinct from one another and are used for distinct reasons. Choose one of these two options based on your specific needs.
Short-term financing needs are best met by using a credit card, while long-term borrowing needs are best met by using a personal loan. Personal loans are ideal for large purchases, whereas credit cards shine for funding smaller purchases. Credit card debt is revolving, meaning there is no set repayment period, although personal loans typically do. Personal loan proceeds can be used for any purpose, including cash withdrawals, however credit cards are preferable for making purchases and payments online. As can be seen, then, there are a few significant distinctions between these two forms of funding. Recognizing these distinctions will allow you to make a more educated choice.
Explain what a personal loan is:
A personal loan is an unsecured loan with easy qualification requirements and little paperwork requirements. The emergence of lending applications has simplified the process of obtaining a personal loan.
You may get a loan quickly and easily with a mobile app. If you are approved for a loan and provide the necessary paperwork, the money will be sent into your account within 24 to 48 hours.
This loan money can be used for whichever purpose you see proper. A personal loan may be used for anything, whether it's an emergency withdrawal, a payment at a store, or an internet purchase. Equal monthly payments make it simple and convenient to repay.
Finance on a credit card:
When it comes to paying for things, a credit card may be a very helpful financing instrument. Small purchases that can be paid off before the due date are ideal for this type of financing. If you pay your credit card balance in whole and before the due date, you won't be charged any interest. However, interest charges are astronomical if you use the credit card's EMI feature or pay the bare minimum each month. You may get rewards points, discounts, and other perks from credit card providers, but only if you use your card responsibly.
First, determine your credit card limit and never use more than 30% of it. Second, do not use your credit card to get cash from an ATM. Third, make sure you pay off your credit card balance in full every month before it's due.
Where do Credit Card Loans Differ from Personal Loans?
Here are some of the key distinctions between payday loans and credit card loans:
Funding Amount
Borrowers who qualify for a personal loan might get between Rs. 25,000 and Rs.2 crore in total funding. The borrower is free to put the funds wherever they will do the most good in terms of satisfying the high-value financing requirements. On the other hand, credit card limits are notoriously low. It might be as little as Rs. 10,000 and as much as Rs.
Adaptability in loan terms
Credit card debt is managed with revolving debt instruments like the ability to repay principal plus interest at any time.  It may take months, or even years, to finish paying off the debt. Personal loans, on the other hand, have a set repayment period. The loan must be repaid in full within the selected period, which is between 6 months and 60 months.
The relevance of interest rates
Personal loans are available to borrowers of varying income levels since the interest rate is reasonable. If you pay off your credit card balance in whole and before the due date, you won't be charged any interest, but if you choose to pay in installments, the interest rate is sky high.
Repercussions for one's credit history
If the borrower is able to return their personal loan on time each month, this will look wonderful on their credit report. However, from the perspective of creating a positive credit history, credit card loans are not ideal since they reveal erratic borrowing tendencies.
Conclusion
When you know the differences between an immediate loan and a credit card loan, it's much easier to decide which one is right for you. While both are unsecured, the benefits of a personal loan much outweigh those of a credit card cash advance.
Personal loans provide a number of advantages over other types of loans, including lower interest rates and lower minimum credit scores, and more flexible repayment terms and lower overall costs.