Garage Revival: Decluttering and Cleaning Tips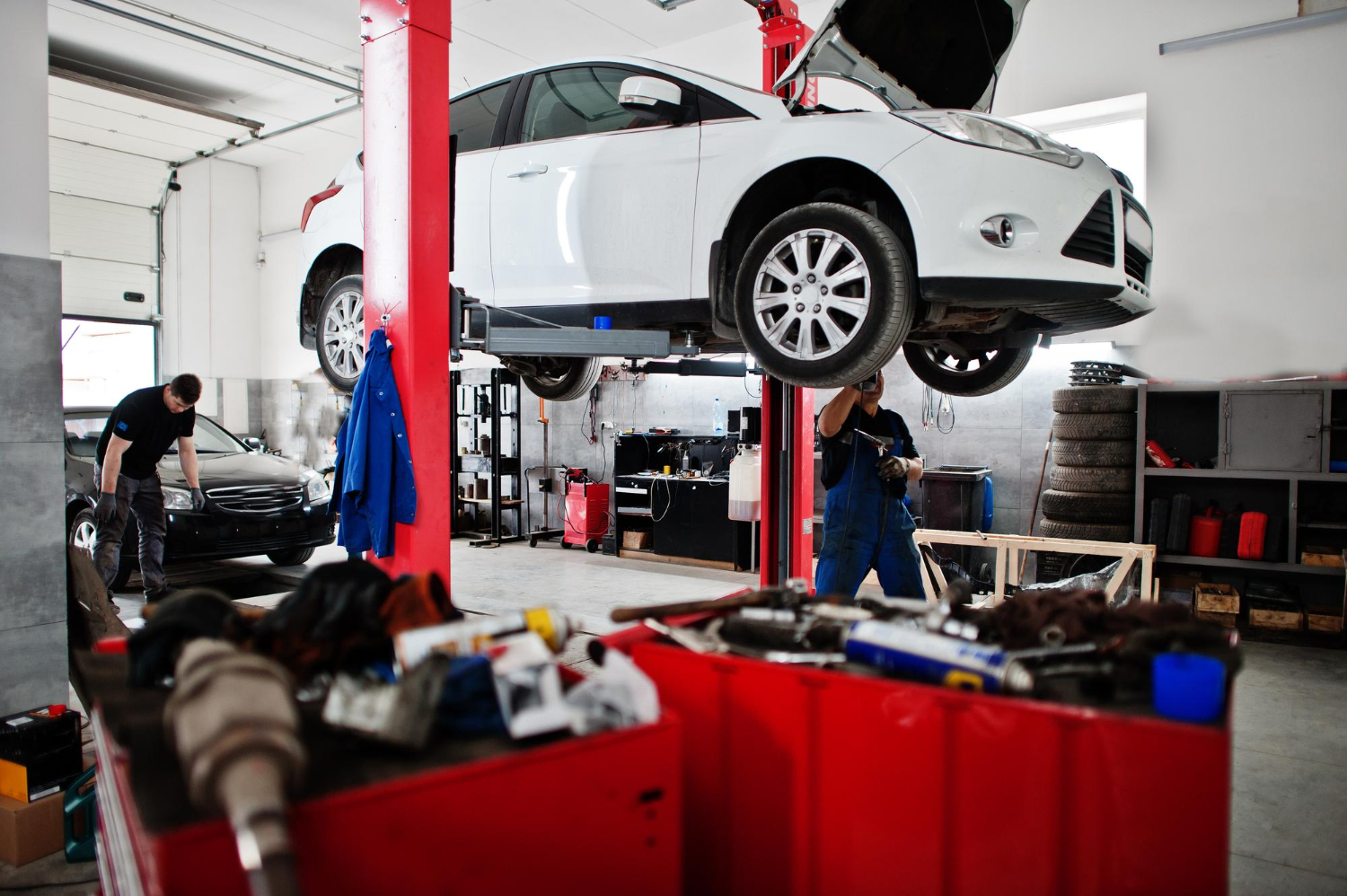 The garage is often the forgotten space in our homes. It accumulates clutter, becomes a dumping ground for items we're not sure what to do with and turns into a mess we'd rather ignore. However, with some effort and the right strategy, you can turn your garage from a chaotic wasteland into a functional and organized space. In this blog post, we'll explore decluttering and cleaning tips to help you revive your garage.
1. Start with a Plan
Before you dive headfirst into your garage cleaning and decluttering project, it's essential to have a clear plan in mind. Consider what you want to achieve with your garage space. Do you want to park your car, create a workshop, set up a home gym, or simply have a well-organized storage area? Defining your goals will guide your efforts and help you make the most of the space.
2. Categorize Your Items
One of the first steps in the decluttering process is to sort your garage items into categories. This makes it easier to organize and declutter effectively. Create categories such as tools, sports equipment, gardening supplies, seasonal items, and anything else that applies to your situation.
3. Declutter First
Once you've categorized your items, it's time to declutter. Be ruthless in your decision-making. If you haven't used an item in years, it's likely time to let it go. Donate, recycle, or dispose of items that are broken, no longer serve a purpose, or are duplicates. Remember, decluttering is about creating space for the things you truly value.
4. Invest in Storage Solutions
To keep your garage organized, you'll need proper storage solutions. Invest in shelves, cabinets, hooks, and storage bins. Wall-mounted storage options are fantastic for maximizing space and keeping your garage floor clear. Choose storage solutions that suit your needs and fit within your budget.
5. Create Zones
After decluttering and getting the right storage solutions, it's time to create zones within your garage. Designate specific areas for different categories of items. For instance, create a gardening zone with shelving for pots and tools, a sports equipment zone with hooks and bins for balls and rackets, and a tool zone with a dedicated workbench and pegboard for easy access to your tools. Label your shelves and bins to ensure everything stays in its designated place.
6. Use Vertical Space
Garages often have plenty of vertical space that goes unused. Make the most of it by installing shelves and hooks on the walls. This not only frees up valuable floor space but also helps you keep your garage tidy. You can hang bikes, store ladders, and keep items you use less frequently on higher shelves.
7. Regular Maintenance
Now that your garage is perfectly organized, it's important to keep it that way. Regular maintenance is key to avoiding the hassle of cleaning and decluttering all over again. Simply set aside a few hours every month or season to check that everything is where it should be. Also, be proactive about getting rid of any new items that find their way in. If you encounter any issues with your garage door, like needing garage door repair in Sandy, address them promptly to maintain your organized and secure space.
8. Safety First
Safety should be a priority in your garage. Ensure that hazardous materials, chemicals, and tools are stored safely and out of reach of children. If necessary, install locks on cabinets to prevent accidents. Additionally, consider installing smoke detectors and fire extinguishers to keep your garage a safe space.
9. Consider Flooring
If your garage floor is in rough shape or you want to give your space a polished look, consider investing in epoxy flooring or rubber mats. These options not only look better but are also easier to clean. They provide a barrier against moisture and can help protect your concrete floor.
10. Label Everything
A well-organized garage is only as good as your ability to find what you need. Labeling bins and containers is a simple yet effective way to maintain order. When everything is labeled, you can quickly locate the items you're looking for and return them to their designated spots. This small step can make a big difference in the long run.
Conclusion
Reviving your garage through decluttering and cleaning is a rewarding project that can turn a chaotic space into a functional and organized one. Starting with a clear plan and following these tips can help you create a garage that serves your needs and makes your life more efficient. With dedication and consistency, your garage can become a space you're proud to show off and utilize to its fullest potential. Don't let your garage be an afterthought; it has the potential to be a valuable part of your home.
Healthy Eating Habits for Effective Weight Management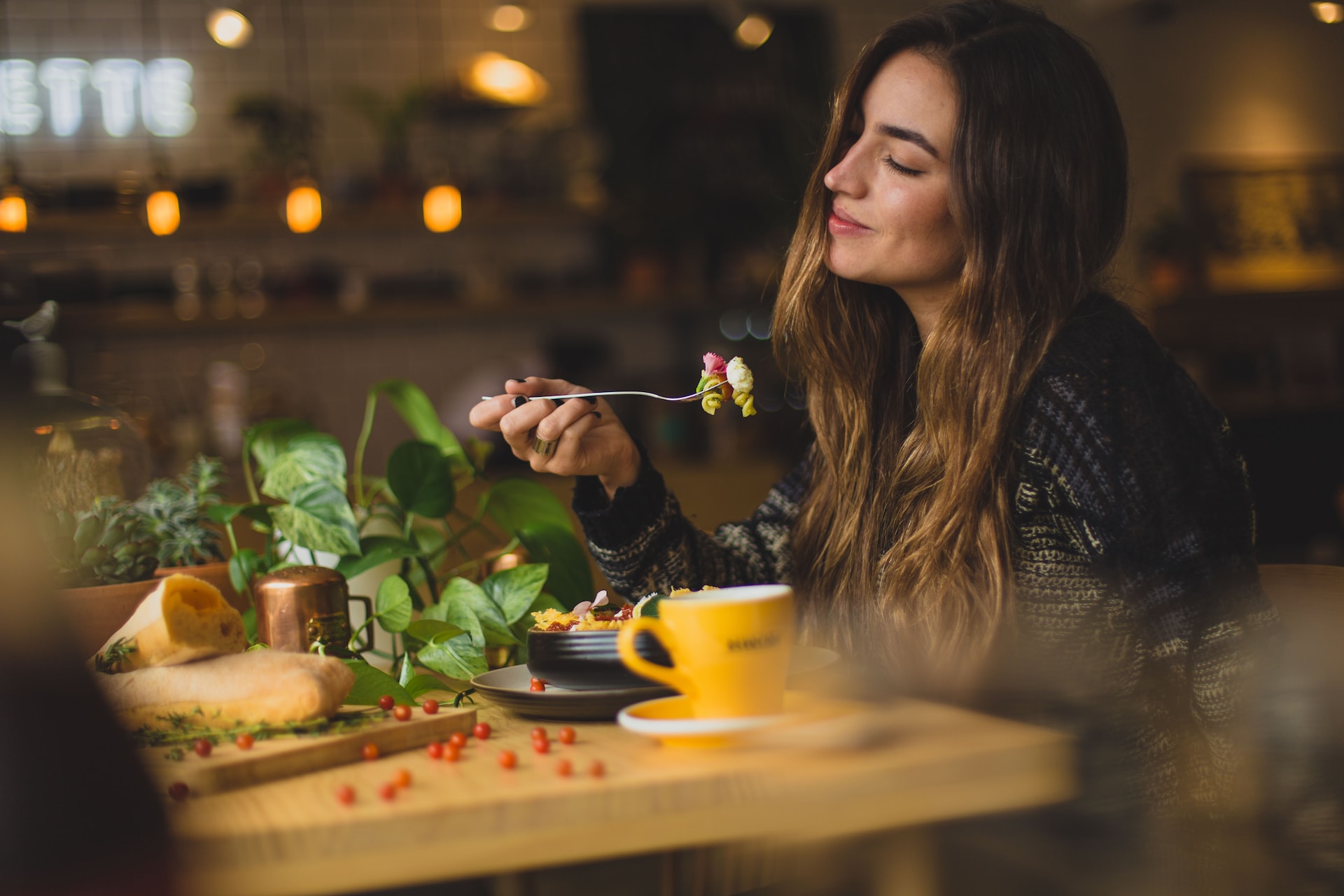 In a world filled with fad diets and conflicting nutritional advice, the key to effective weight management often lies in establishing healthy eating habits. These habits not only help you shed those extra pounds but also ensure that the weight stays off in the long run.
In this blog post, we'll explore essential healthy eating habits that can help you achieve and maintain a healthy weight.
Table of Contents
1. Portion control
Portion control is a fundamental aspect of healthy eating. It's all too easy to underestimate the number of calories we consume when we don't pay attention to portion sizes. To start controlling your portions, consider using smaller plates, bowls, and utensils. This simple trick can make it easier to manage your calorie intake without feeling deprived.
2. Balanced meals
A well-balanced meal includes a variety of food groups, providing essential nutrients your body needs to function optimally. Aim to include:
Lean proteins like poultry, fish, tofu, or legumes.
Whole grains such as brown rice, quinoa, and whole wheat pasta.
An abundance of colorful vegetables rich in vitamins and minerals.
Fruits for natural sweetness and fiber.
By incorporating a variety of foods into your diet, you'll ensure that you receive a broad spectrum of nutrients, which can help curb cravings and keep you feeling satisfied.
3. Regular meal times
Establishing regular meal times helps regulate your metabolism and prevents overeating. When you skip meals or eat sporadically, you're more likely to make unhealthy food choices and experience energy fluctuations throughout the day. Stick to a consistent eating schedule that works for you, whether it's three meals a day or several smaller ones.
4. Hydration
Sometimes, your body can confuse thirst with hunger, leading to unnecessary snacking. Ensure you drink enough water throughout the day to stay properly hydrated. A good rule of thumb is to aim for at least eight glasses (64 ounces) of water daily. Drinking water before meals can also help you feel full and reduce calorie intake.
5. Limit processed foods
Processed foods are often loaded with added sugars, unhealthy fats, and empty calories. To promote effective weight management, limit your intake of highly processed items like sugary snacks, fast food, and sugary beverages. Instead, focus on whole, minimally processed foods that provide vital nutrients and are generally lower in calories.
6. Cook at home
Preparing meals at home allows you to have full control over the ingredients you use and the portion sizes you serve. It also empowers you to experiment with healthier recipes and cooking techniques. Cooking at home can be a fun and rewarding experience, and it's an excellent way to ensure your meals align with your weight management goals.
7. Mindful eating
Mindful eating involves paying close attention to what you eat and how you eat it. Avoid distractions like watching TV or scrolling through your phone while eating. Instead, savor each bite, chew your food slowly, and enjoy the flavors and textures. Mindful eating can help you recognize when you're full, preventing overeating.
8. Snack wisely
Snacking can be a healthy part of your eating routine when done right. Instead of reaching for sugary or salty snacks, opt for healthier options like:
Fresh fruit slices or whole fruits.
Greek yogurt or low-fat cottage cheese.
Raw vegetables with hummus or guacamole.
A handful of unsalted nuts or seeds.
Healthy snacks can help curb your hunger between meals and provide essential nutrients without derailing your weight management efforts.
9. Moderation with treats
It's perfectly okay to enjoy occasional treats or indulgent foods. Deprivation can lead to unhealthy binge-eating habits. The key is moderation. If you're craving a slice of cake or a scoop of ice cream, go ahead, but do so in moderation. Consider sharing desserts with a friend or saving treats for special occasions.
10. Regular physical activity
While this may not be a dietary habit, it's crucial for effective weight management. Regular physical activity helps burn calories, builds lean muscle mass, and supports overall well-being. Aim for at least 150 minutes of moderate-intensity aerobic activity or 75 minutes of vigorous-intensity activity each week, along with muscle-strengthening exercises on two or more days a week.
Conclusion
Achieving and maintaining a healthy weight is a crucial aspect of our overall well-being. While fad diets and extreme measures may promise quick results, they are often unsustainable and can even be harmful to our health. Instead, adopting sustainable and healthy eating habits that become a part of our daily routine is the key to effective weight management. By focusing on portion control, balanced meals, regular meal times, hydration, and other essential habits, we can embark on a lifelong journey toward a healthier and happier life.
If you're struggling with weight management, consider consulting with a healthcare professional or a registered dietitian for personalized guidance. You may even hear about new medications like Wegovy that could also help. In Salt Lake City, there are many resources available that can help you achieve your weight management goals and live your best life.
Environmental Benefits of Using Eco-Friendly Pipe Plugs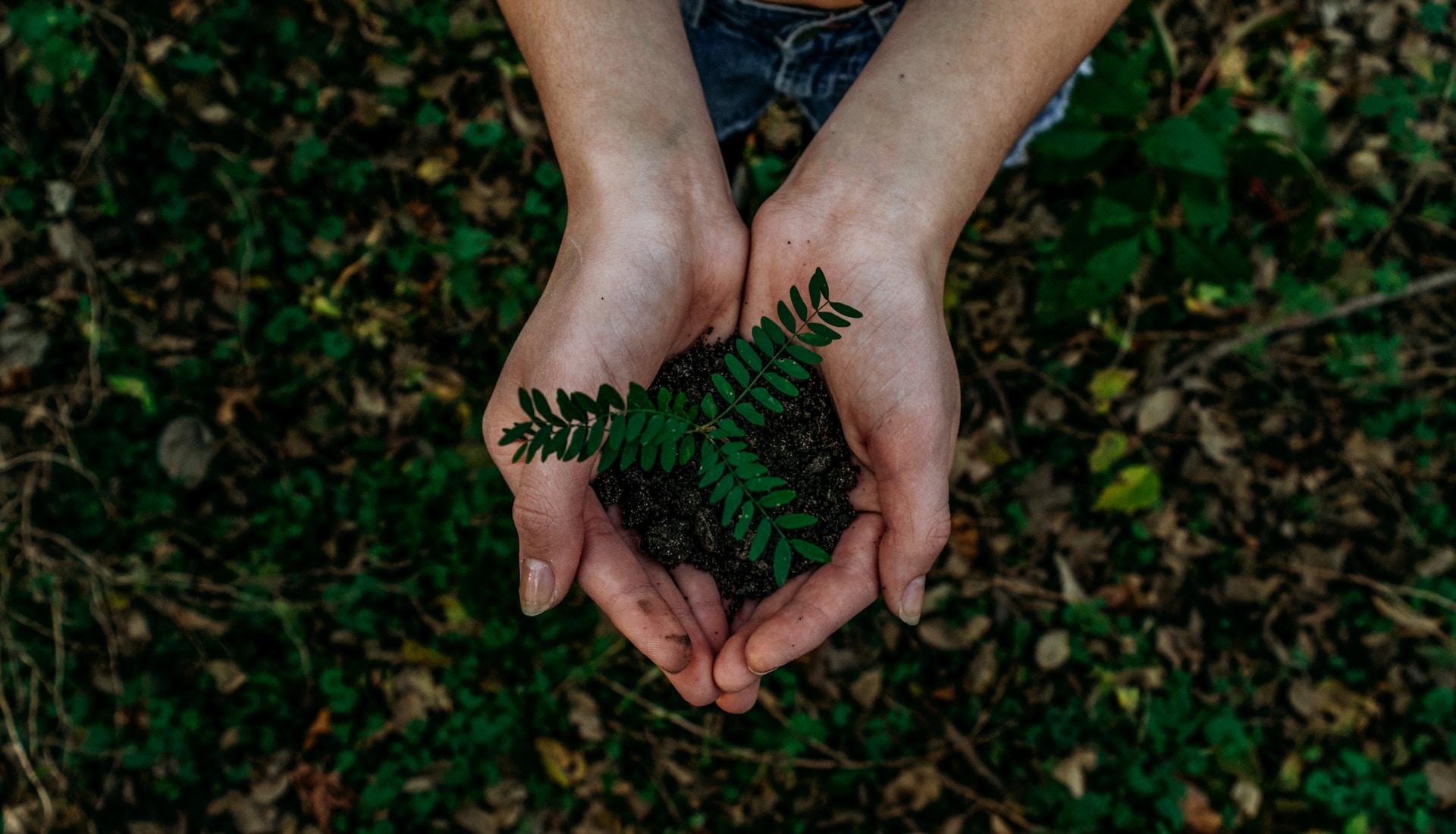 The environment has been a hot topic recently, with an ever-growing awareness of the impact that we have on our planet's delicate ecosystem. But did you know that even your choice of pipe plugs can make a difference?
Eco-friendly pipe plugs provide numerous environmental benefits that help us create a safer and more sustainable future for generations to come.
In this blog post, we'll explore just why using eco-friendly pipe plugs is so important and what it could mean for our planet if everyone adopted this way of thinking. Buckle in, because sustainability starts here!
Table of Contents
What are Eco-Friendly Pipe Plugs and their Benefits
Eco-friendly pipe plugs have become increasingly popular among homeowners and businesses alike for their numerous benefits. These innovative devices are designed to block pipes and prevent the leakage of harmful substances into the environment.
They are made from sustainable materials and can be reused, making them an excellent alternative to traditional pipe plugs that are often made from non-biodegradable materials.
In addition to being eco-friendly, these pipe plugs also offer a range of benefits, including increased energy efficiency, reduced environmental impact, and cost savings.
By choosing eco-friendly pipe plugs, individuals and businesses can play an active role in protecting the environment while also reaping the rewards of more sustainable and cost-effective practices.
How Eco-Friendly Pipe Plugs Reduce Pollution
In today's world, where environmental issues are becoming increasingly important, it is encouraging to see companies developing innovative ways to protect our planet.
With the introduction of eco-friendly pipe plugs, industries can now go beyond just meeting compliance standards and make a positive impact on the environment.
One of the significant advantages of these plugs is that they reduce pollution by preventing liquids or gaseous substances from escaping through leaking pipes.
These plugs provide a simple and efficient solution for companies and can be used in various areas where liquid or gas pipelines are involved, such as the oil and gas industry.
By using eco-friendly pipe plugs, industries are taking a step towards sustained and eco-friendly production, which ultimately contributes to a better future for all.
Technology Behind Eco-Friendly Pipe Plugs
As the world becomes more aware of the environmental impact of our daily actions, eco-friendly technology has become an increasingly popular topic of discussion. One area where this is particularly important is in plumbing and pipe maintenance.
In response to the industry's needs, companies have developed eco-friendly pipe plugs that not only stop leaks but are also constructed using sustainable materials such as recycled rubber.
These plugs are designed to be easy to handle, guaranteeing that they can be inserted quickly and securely into pipes of different sizes, ultimately minimizing the impact of leaks on the environment.
Advances in technology are helping to make these products more accessible and affordable, making it easier for individuals and businesses to adopt environmentally friendly practices.
Cost Savings with Eco-Friendly Pipe Plugs
In today's world, we continue to search for ways to preserve and protect our planet. This is where eco-friendly products come in.
When it comes to pipe plugs, choosing a cost-effective solution that is also environmentally sustainable is the way to go. Eco-friendly pipe plugs have many benefits, including the potential for significant cost savings.
These types of plugs are made from biodegradable materials that are reusable, making them an excellent investment for any business, especially those that heavily rely on plugs to keep their operations running smoothly.
Not only will you be doing your part to help the environment, but you'll also be able to save money on replacement costs, making eco-friendly pipe plugs a win-win solution.
How to Select the Right Eco-Friendly Pipe Plug for Your Needs
When it comes to environmental sustainability, even the smallest of choices can make a difference. If you're in need of a pipe plug but want to make an eco-friendly decision, there are a few things to keep in mind.
First, consider the material of the plug itself. Look for options made from recycled materials or biodegradable substances.
Next, think about the purpose of the plug and how it will be used. Do you need one that can withstand high pressure or extreme temperatures?
Finally, don't forget to consider the overall impact of the plug on the environment. Look for companies that prioritize sustainable production and packaging methods.
With these factors in mind, you can select a pipe plug that not only meets your needs but also aligns with your values.
Eco-friendly pipe plugs are a great way to help reduce pollution and save money in the long run. With all these benefits, investing in an eco-friendly pipe plug is an easy decision that can have a lasting positive impact on our planet.
Many Lives, Many Masters: A Journey Through Past Lives and Spiritual Healing
The idea of "many lives, many masters" has captivated the minds of numerous people looking for answers to the big concerns of life, death, and the afterlife. This article goes into this intriguing subject, discussing its background, ramifications, and effect on our worldview.
Table of Contents
The Origins of "Many Lives, Many Masters"
Dr. Brian Weiss, a prominent psychiatrist, is at the heart of this intriguing concept. In the late 20th century, Dr. Weiss stumbled upon a series of experiences that would challenge the very foundation of his beliefs. Through hypnotherapy sessions with his patient, Catherine, he uncovered memories of her past lives, ultimately leading to the realization that our souls may transcend the boundaries of a single lifetime.
Exploring Past Lives
The Journey of the Soul
A knowledge of the soul's evolution is necessary for grasping the concept of reincarnation. Many people believe that our spirits travel from life to life, gaining knowledge and experience as they go. Every incarnation is a new chance to gain wisdom and develop one's soul.
Reincarnation and Karma
The principle of karma is central to the philosophy of many lifetimes, and many teachers. According to this universal rule, the choices we make in this life have repercussions in the afterlife. Personal development and change are possible outcomes of contemplating and accepting one's karmic past.
The Profound Impact
Healing and Spiritual Growth
Dr. Weiss's seminal research showed that regressive psychotherapy, which involves learning about a person's former incarnations, may have a profound therapeutic effect. People can find mental, spiritual, and physical health by working through challenges from past lives.
Expanding Our Perspectives
Considering the interconnectivity of all beings and broadening our perspective are both difficulties posed by the idea of multiple lifetimes. It helps us have more compassion and understanding for others by reminding us that everyone we meet is on their own personal spiritual path.
The Power of "We" Language
To make a more intimate connection with our readers, we have used the collective "we" throughout the essay. We hope that by using this method, our readers will feel more at home in our journey into the unknown.
The Enigmatic Role of Dr. Brian Weiss
The importance of Dr. Brian Weiss's contributions to "Many Lives, Many Masters" cannot be overstated. His evolution from a conventional psychiatrist to an early proponent of past-life regression treatment exemplifies the transforming potential of inquiring with an open mind. Because of Dr. Weiss's tireless pursuit of knowledge, many people have been moved to investigate their own reincarnation history.
The Transformational Experience
Unearthing Past-Life Memories
The recovery of long-lost memories is a major breakthrough in past-life treatment. Patients who endure regression typically speak of their past lives in great detail. These recollections might shed light on the person's current situation and problems.
Healing and Release
It is possible to achieve great healing by facing one's own previous traumas and unsolved difficulties head-on. Like old wounds are being given a chance to heal, newfound happiness and health may be experienced in the present.
A Journey of Self-Discovery
Personal Growth and Transformation
The concept of reincarnation and the investigation of former incarnations is not restricted to therapeutic settings. Meditation and introspection are common ways that people set off on their own paths to self-awareness. They are on a quest to learn more about themselves and their lives meanings.
Lessons and Insights
Past life research can provide insightful lessons and knowledge. Others describe uncovering latent abilities and passions that appear to have carried over from prior incarnations, while still, others claim to have reconnected with persons from their former lives in their current relationships.
Perplexity and Burstiness: A Reminder
It's important to strike a balance between bafflement and excitement as we continue to negotiate this complex web of ideas and assumptions. Intriguing insights while maintaining detail will keep the reader interested and ensure that our research will continue to be thought-provoking and enlightening.
The Journey's End
In the spirit of this enlightening expedition, we have peeled back the layers of mystery surrounding "Many Lives, Many Masters." We are challenged by this idea, which has its roots in the groundbreaking research of Dr. Brian Weiss and its fruition in past-life regression treatment, to broaden our conception of reality and the soul's everlasting journey.
As we conclude this exploration, we invite you to ponder the mysteries of your own existence. Could your soul carry the echoes of past lives? What lessons might your past experiences hold for your present and future?
---
FAQs
Q: What is past life regression therapy?
Past life regression therapy is a hypnotic technique used for emotional healing, fear resolution, and spiritual growth by accessing past life memories.
Q: Is past life regression scientifically proven?
The scientific validity of past life regression therapy is debated, but it has been reported to have transformative experiences by many individuals.
Q: How do I find a qualified past-life regression practitioner?
To find a qualified practitioner, seek certified therapists or hypnotists with past life regression experience and seek recommendations from trusted sources.
Q: Can past life regression help with phobias and fears?
Past life regression is a technique that helps individuals overcome phobias and unexplained fears by examining their past life origins.
Q: What should I expect during a past life regression session?
A hypnotic session involves a practitioner guiding you into a trance state, where you may recall vivid past life memories, providing insights into your soul's journey.