Heart Evangelista Hairstyle: A Look at the Fashion Icon's Signature Look
In this article, we will take a closer look at Heart Evangelista's hairstyle, the different variations of it, and how to achieve it. Heart Evangelista is a Filipino actress, model, and socialite who has made a name for herself not only for her talent but also for her impeccable sense of style. Over the years, she has become known for her signature hairstyle that has become an inspiration for many women around the world.
The Signature Heart Evangelista Hairstyle
Heart Evangelista's signature hairstyle is a sleek and straight look with a center parting. She often wears it with a low bun or a ponytail, but occasionally, she lets her hair down for a more relaxed look. The key to achieving this hairstyle is to have straight and smooth hair, and a good hair care routine is crucial to maintain it.
How to Achieve the Heart Evangelista Hairstyle
To achieve the Heart Evangelista hairstyle, start with clean, dry hair. Apply a heat protectant to your hair to protect it from the heat of the styling tools. Use a flat iron to straighten your hair, starting from the roots and working your way down to the tips. Once your hair is straight, part it in the center and style it into a low bun or ponytail. For a more relaxed look, you can leave your hair down.
Variations of the Heart Evangelista Hairstyle
While the signature Heart Evangelista hairstyle is sleek and straight, she has also experimented with different variations of it over the years. Here are some of the variations that you can try:
Loose Waves
To achieve this variation, start with clean, dry hair. Apply a heat protectant to your hair and use a curling iron to create loose waves. Once you have curled your hair, use your fingers to loosen the curls and create a more relaxed look.
Braided Ponytail
To achieve this variation, start with clean, dry hair. Part your hair in the center and create a French braid on one side of your head. Once you have reached the nape of your neck, tie the braid with an elastic band. Gather the rest of your hair into a low ponytail and secure it with an elastic band. You can also wrap a section of your hair around the elastic band to hide it.
Half-Up, Half-Down
To achieve this variation, start with clean, dry hair. Part your hair in the center and gather the top half into a half-up, half-down hairstyle. Secure it with a clip or an elastic band. You can also add some accessories, such as a hairpin or a headband, to add some interest to your hairstyle.
Tips for Maintaining the Heart Evangelista Hairstyle
To maintain the Heart Evangelista hairstyle, here are some tips that you can follow:
Use a sulfate-free shampoo and conditioner to keep your hair healthy.

Apply a hair mask once a week to nourish your hair.

Use a heat protectant before using any styling tools.

Trim your hair regularly to get rid of split ends.

Sleep on a silk pillowcase to prevent frizz and breakage.
Conclusion
The Heart Evangelista hairstyle has become an iconic look that many women around the world aspire to achieve. Whether you prefer the sleek and straight look or want to experiment with different variations of it, there are many ways to achieve this signature hairstyle. With the right hair care routine and styling techniques, you too can rock this chic and sophisticated look.
Ron Funches 10 years: The Hilarious Heart of Stand-Up Comedy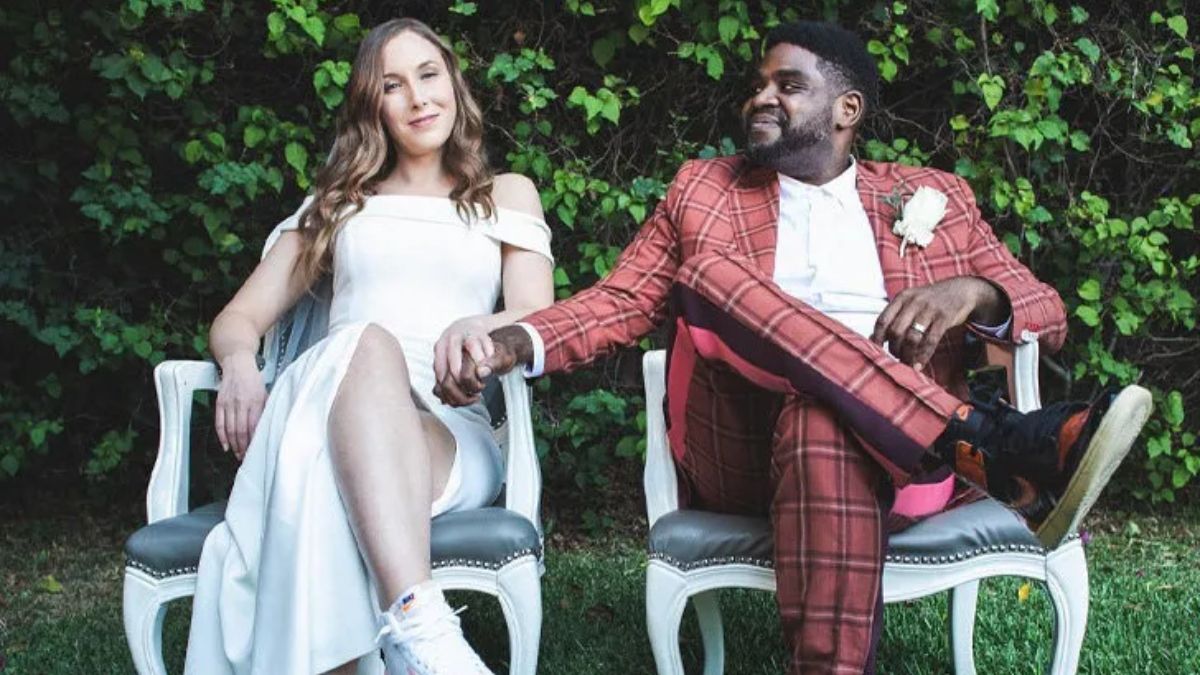 Few comedic names are as prominent as Ron Funches. Funches has won over audiences all around the world with his one-of-a-kind humour and charisma. Ron Funches is well-known not only for his comic abilities, but also for his outspoken advocacy for and acceptance of the LGBTQ+ community. In this three thousand word piece, we will examine his life, career, and the impact he has had as a gay man in Hollywood and an advocate for diversity and honesty in the media.
Table of Contents
Embracing Self-Discovery
He faced a number of obstacles on his way to coming to terms with his sexuality. Funches had a hard time finding himself as a young man because of the prejudice he faced for being gay. The key to his pleasure and development, however, turned out to be accepting himself exactly as he was.
Coming Out: A Courageous Step
Like many people in the LGBTQ+ community, Ron Funches' coming out as gay was a watershed moment in his life. When he told his loved ones the truth, they embraced him and showed their unconditional support. Coming out as gay showed how committed Funches was to living his truth.
Comedy as a Catharsis
It found that comedy allowed him to express himself creatively while also helping him deal with the difficulties of his life. Through comedy, he addresses common misconceptions about gay people in his stand-up routines. The humour of Funches is an effective means of raising awareness about the LGBTQ+ community and eradicating bias.
LGBTQ+ Representation in Comedy
Thanks in part to Funches' fame, the LGBTQ+ community is more represented in the film, television, and theatre industries. He broke barriers for people of all sexual orientations and gender identities in the comedy industry.
Advocacy and Activism
He is a comedian with a heart for social justice and the LGBTQ+ community. He makes use of his celebrity to speak out against discrimination and inequality in the LGBTQ+ community.
Spreading Love and Acceptance
In several of his interviews and public appearances, Funches has stressed the value of unconditional love and acceptance. His message is clear: everyone deserves to be treated with respect, regardless of their sexual orientation.
Supporting LGBTQ+ Youth
Funches is an outspoken advocate for youth organisations that serve the LGBTQ+ community, and he regularly volunteers as a mentor to help young people figure out who they are and how to live as themselves despite the obstacles they face.
Conclusion
Finally, Ron Funches is more than just a funny guy; he's also an outspoken supporter of the LGBTQ+ community. His journey of self-discovery, coming out, and embracing his true self acts as an inspiration to many. Funches's comedy and activism have helped to make the world a better place for many people, and he plans to keep doing so.
FAQs
Q1: Is Ron Funches openly gay?
A: Yes, Ron Funches is a proud, out gay man.
Q2: What is Ron Funches' approach to LGBTQ+ advocacy?
A: Ron Funches is a passionate champion for LGBTQ+ rights and uses his platform to promote love, acceptance, and equality.
Q3: How has Ron Funches contributed to LGBTQ+ visibility in comedy?
A: The success of comedians like Ron Funches has helped to improve the visibility of the LGBTQ+ community in the entertainment business.
Q4: Does Ron Funches support LGBTQ+ youth organizations?
A: Yes, Ron Funches is an outspoken advocate for LGBTQ+ youth organisations, serving as a mentor to young people in those communities.
Q5: What is Ron Funches' comedic style like?
A: Comedian Ron Funches is well-liked for his humorous and genuine routines, which frequently draw from his own experiences as a gay man.
Get Glamorous with the Clothing Boutique App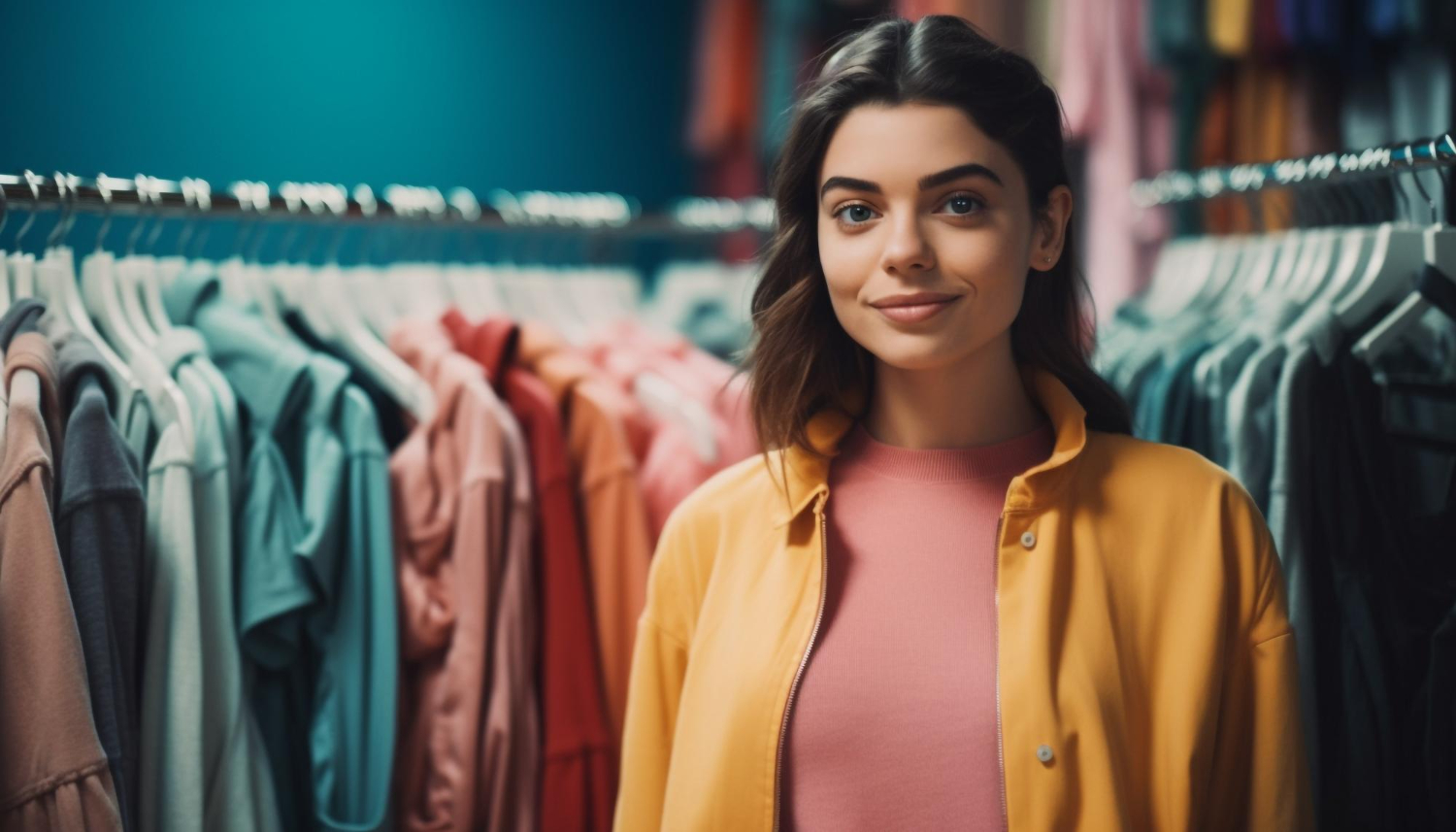 In today's fast-paced world, where fashion trends change as quickly as the seasons, staying glamorous can be a challenge. But what if you were told that there's a secret weapon at your disposal to keep you looking and feeling fabulous? It's the Clothing Boutique App, and it's here to revolutionize the way you shop for and explore fashion.
A Personalized Fashion Experience
The Clothing Boutique App, like the By Alexa Rae boutique App, affectionately known as the "Boutique," is not just your run-of-the-mill shopping app. It's your personal stylist, fashion curator, and connection to the latest trends in the fashion world. This innovative app understands that fashion is not just about clothes; it's about expressing your unique personality and style.
Navigating the Boutique
Upon opening the Boutique app, you'll be greeted by a sleek and user-friendly interface designed to enhance your fashion exploration journey. Let's take a closer look at some of its standout features:
1. Style Discovery: This section is a treasure trove of fashion inspiration. It's like having your own fashion magazine curated just for you. Browse through a variety of styles, outfits, and accessories handpicked by fashion experts. Whether you're preparing for a special occasion or looking to refresh your everyday look, you'll find endless inspiration here.
2. Your Digital Wardrobe: The Boutique takes the concept of a virtual closet to new heights. You can photograph and catalog your clothing items and accessories, creating a digital wardrobe inventory. This feature helps you mix and match your existing pieces to create stunning outfits effortlessly.
3. Barcode Magic: The most exciting feature of the Boutique is its barcode scanner. Use it while shopping in physical stores or online, and watch the magic happen. Scan the barcode on clothing tags, and the app instantly provides detailed information about the item, including pricing, availability, and even customer reviews. It's like having a personal shopping assistant right in your pocket.
4. Personalized Recommendations: The Boutique gets to know your unique style preferences and provides personalized fashion recommendations. Whether you lean toward classic elegance or embrace streetwear chic, the app tailors its suggestions to match your taste.
The Power of Community
One of the standout features of the Boutique is its thriving community. You can follow your favorite fashion influencers and fellow fashion enthusiasts. Share your own outfits, styling tips, and shopping finds. Its platform encourages creativity and fosters connections within the fashion community.
Fashion is not just about clothing; it's about expressing yourself and connecting with like-minded individuals who share your passion for style. The Boutique app brings people together, allowing them to celebrate their individuality and creativity.
Beyond Fashion: Empowering Choices
While the Boutique app primarily focuses on fashion, it goes beyond helping you choose your outfits. It empowers you to express your personal style, build confidence, and make informed decisions about your clothing purchases.
Furthermore, the app is a game-changer for those who value sustainable fashion. It provides information about the materials and sourcing of clothing items, helping you make ethical fashion choices.
The Future of Fashion
As technology continues to advance, you can expect even more exciting developments in the fashion world. The Boutique app is just one example of how digital innovation is shaping the way you approach style and clothing choices. In the coming years, you may see augmented reality fitting rooms, sustainable fashion tracking, and more personalized fashion experiences.
The fashion industry is evolving rapidly, and the Boutique app is at the forefront of this transformation. It keeps you updated on the latest trends and helps you confidently navigate the ever-changing world of fashion.
Closing Thoughts
The Clothing Boutique App, or the "Boutique," is your key to unlocking glamour and style effortlessly. It combines tradition and modernity, allowing you to celebrate your individuality and embrace the dynamic world of fashion. Whether a fashion novice or a seasoned trendsetter, the Boutique app is your trusted companion on your style journey. Don't wait; download the Boutique app today and elevate your fashion game. Your path to glamour begins here.
The Boutique app is more than just a tool; it's a gateway to a world of fashion possibilities. It encourages users to think beyond their usual style boundaries and experiment with new looks.
Korean Top: Exploring the Essence of Korean Culture and Fashion
Korean pop culture and fashion have exploded into the international scene in recent years. There is an inherent attraction with anything Korean Top, from K-pop music to K-beauty skincare procedures. What makes Korean culture and fashion so fascinating, and how have they affected worldwide trends, will be the focus of this essay.
The Hallyu Wave: A Cultural Phenomenon
The Hallyu Wave, or Korean Wave, is the worldwide phenomenon of Korean popular culture. It covers a wide range of fields, from entertainment to design. Let's dissect this whole thing and see how it works.
The Influence of K-Pop
K-pop, an abbreviation for "Korean pop music," has a global following. Music by groups like BTS and BLACKPINK has broken down cultural and linguistic barriers to become a global phenomenon. The fashion industry has been profoundly affected by K-pop, with fans trying to copy the styles of their favorite idols.
Fashion Trends Inspired by K-Pop
The wardrobe choices of K-pop stars are as well-known as their music. When it comes to fashion, "K-pop style" is all about mixing things up and taking risks. Many people throughout the world are interested in Korean style since its fans quickly adapt the latest trends.
The Allure of Korean Beauty
The phenomenon known as "K-beauty" is yet another facet of Korean culture that has gained widespread notice. Korean skincare routines are well-known for their attention to detail and focus on perfect skin. A worldwide skincare revolution has been ignited by this.
The 10-Step Skincare Routine
The K-beauty standard for skin care is a 10-step process that begins with cleaning and ends with moisturizing and makeup application. The emphasis on self-care and self-love will appeal to readers all across the world, and each step has been carefully designed to achieve a specific goal.
Korean Cuisine: A Flavorful Journey
The distinctive flavor and texture combinations that define Korean food have also had an international impact. Kimchi, bulgogi, and bibimbap are just a few of the popular Korean dishes that have gone global because to their taste and health advantages.
The Rise of Korean Restaurants
Many places throughout the world now have Korean restaurants where you may try traditional Korean food. The rising demand for Korean products and cooking methods is a direct result of the rising popularity of Korean cuisine.
Traditional vs. Modern: The Korean Dichotomy
Tradition and modernity coexist together in Korean culture. Ancient customs like tea ceremonies coexist with modern day city life, much as traditional hanbok clothing does.
Hanbok: A Timeless Tradition
Traditional Korean clothing, known as hanbok, is a great representation of the country's heritage and culture. There is a beautiful synthesis of old and new in the modern hanbok styles that have made their way into everyday dress.
Conclusion
Korean Top culture and fashion are now an integral part of the world's fabric, winning fans all over the globe. As the Hallyu Wave grows, people across the world look forward to the next new trend to emerge from Korea.
---
FAQs
Q: What is the Hallyu Wave?
The Hallyu Wave is the worldwide phenomenon that has brought Korean Top culture in all its forms to the attention of people all over the world.
Q: How has K-pop influenced fashion?
K-pop stars' bold senses of style have influenced followers all over the world, who have begun incorporating "K-pop style" into their own wardrobes.
Q: What is the 10-step skincare routine in K-beauty?
Achieving beautiful skin requires a 10-step skincare program that includes cleaning, exfoliating, toning, moisturizing, and more.
Q: Why is Korean cuisine popular?
Korean food is loved all over the world because of its one-of-a-kind taste profile and plenty of health advantages.
Q: How does Korean culture blend tradition and modernity?
Traditional customs, such as hanbok, and contemporary influences in Korean society coexist in a balanced way.