Let's explore the versatility of translation services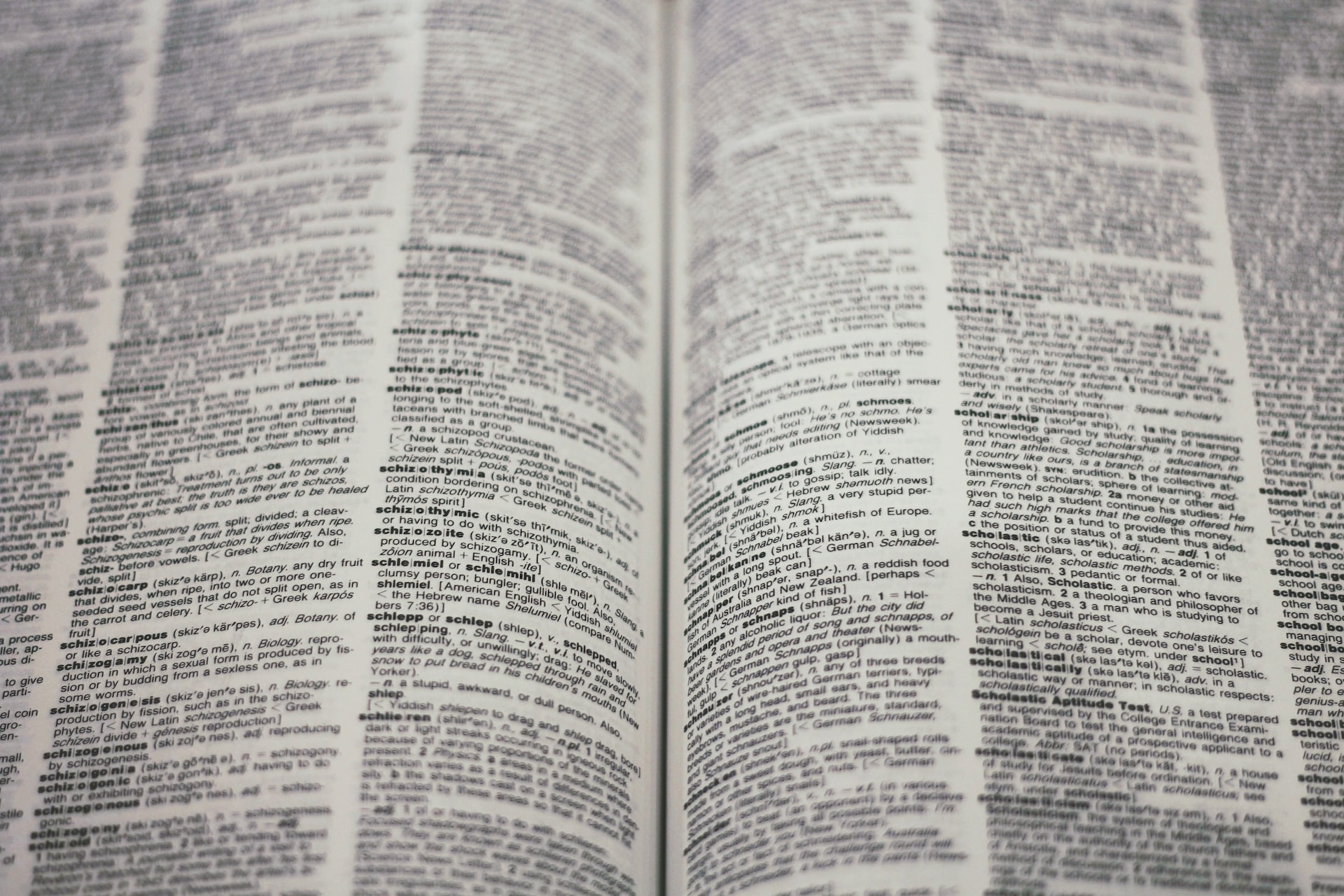 Translation services deal with the translation of written and spoken content. These are professional services that involve a source or original language and a target language. The target language could be one or more than one.
An expert translation company generally supports hundreds of languages. Plus, it offers translation for a diverse range of industries. Usually, it's easy to find a provider of translation services that knows your sector. It helps ensure you get accurate, precise, and impactful outcomes.
Why do you need professional translation services?
Free translation tools are on the rise. This ranges from Google Translate to interactive dictionaries, translation apps, and more. With the presence of such tools, you may think that translating content is as simple as pressing a button. So, why do I need professional translation services?
Remember, if something comes at a zero price, it is offered in this way for a reason. For the purpose of translation, all these tools examine only general web content. They don't comprise any project or sector-specific focus. Rather, algorithms try to make educated guesses based on how popular that web content is.
In the majority of cases, it leads to nothing but context misunderstandings. When the context is not clear, your translation can sound hilarious. It may also result in business repercussions. Moreover, grammatical structures and word orders are not accurate in such translations. Hence, your translations look clumsy and unprofessional.
What's more, online translation tools put your data privacy at risk. When you insert your content into these tools, they automatically share with the parent company. For instance, if you're using Google Translate to render translations, your content will become Google's property. So, you run the risk of sharing your sensitive information with a third party.
On the other hand, professional translation services are the best way to get rid of such detrimental mistakes and concerns. They have trained professionals with sector-specific knowledge and experience. Moreover, their staff is also an expert in data protection. So, you work with them knowing your project is in safe hands all the time.
What do translation services offer?
Translation services help you convert your materials from one language to the other. This way you can better connect with consumers in their preferred language.
However, what else can a competent translation service provide?
Sector-specific translations
Multimedia translations
Transcreation services
Interpretation
Industry-specific translations
When you work with translation services, they don't just have experts in English to French translation or any other desired language. In fact, they have linguists who also specialize in one or two industries and sectors. This is to ensure that you get linguistically fluent translations while making the best use of industry knowledge.
For instance, Mars Translation is an agency that offers hundreds of sector experts in areas like law, medicine, IT, finance, business, and more.
It's also worth taking note that some fields such as medicine and law require more expertise than others. It's because of the excessive use of technical jargon in medical and law texts. Therefore, you need professionals on your side with many years of experience in the relevant sector.
When it comes to translating content for various domains, only comprehension of industry jargon is not enough, however. Some sectors such as marketing require you to translate idioms, puns, websites, and more. And this is what professional translation services are capable of offering.
Multimedia translations
Translation needs don't always revolve around the text. In some cases, you may have videos or images requiring translation. This is where multimedia translations have a role to play.
For example, you're running an email marketing campaign in Arabic-speaking markets. Chances are your emails include various visual elements as well. If the content inside your emails is in the language of your foreign audience but visual elements such as images or videos are not. Your campaign will not work well with your audiences.
So, a simple English to Arabic translation will not do the job for you unless it adapts your multimedia as well. Translating multimedia, however, is relatively difficult. Your translation's team will have to work with excellent attention to detail, utmost care, and precision.
Transcreation services
Transcreation is a blend of translations and creation. That's why some people refer to it as a creative translation.
The focus of transcreation is to rewrite content in an original language so that it's relevant and coherent in the new language. Since it involves creative rewriting, therefore, only experts can handle it nicely.
A highly-skilled language professional takes the liberty to recreate the content so that it leaves the same emotional impact in the target language. So, mostly transcreated content finds use in industries such as marketing and business. This is because the use of creative language is vital in these industries to invoke emotions and convince stakeholders to take action.
Interpretation
Interpretation services work with spoken language. And they mostly occur in real-time. This is in complete contrast with translation which typically involves written content.
However, the focus of both translations and interpreting is the same. Both techniques take content from a source language and convert it into the target language(s).
A professional translation's services provider will be adept at both translations and interpretation services. When you get an interpretation service from them, they should be able to deliver it simultaneously, over the phone, or consecutive, etc.
Alfabeto para Imprimir Amazing Activities: 15 Engaging Printables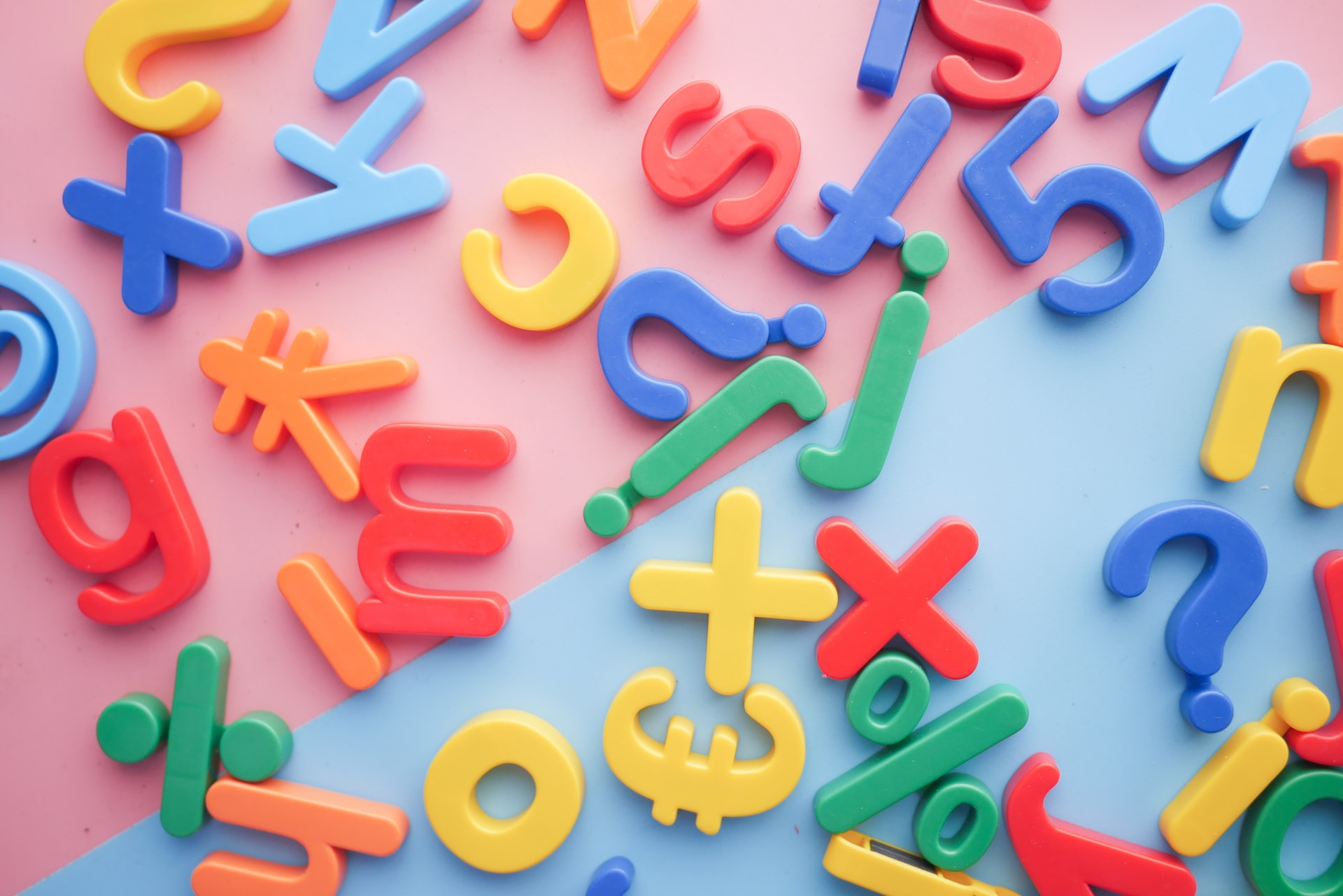 Finding innovative and interesting approaches to education for children is more important than ever in the modern digital world. The "Alfabeto para Imprimir" (English: "Printable Alphabet") is a helpful resource for this purpose. Using this material is a great approach to get kids interested in reading and writing early on. The importance of the Alfabeto para Imprimir, as well as its advantages and proper application as a pedagogical tool, will be discussed in this article.
Table of Contents
What is Alfabeto para Imprimir?
Each letter of the alphabet is presented in its own printable form in the Alfabeto para Imprimir. Colourful drawings that go along with the highlighted letter make learning fun for kids with these printables. These resources are widely accessible online and printable, making them a valuable and convenient tool for early childhood educators.
The Importance of Early Alphabet Learning
Let's first examine why teaching a young child the alphabet is so important before diving into the specific benefits of using the Alfabeto para Imprimir.
Building the Foundation for Literacy
The first step towards becoming literate is mastering the alphabet. The ability to recognise letters, their shapes, and their sounds is foundational to learning how to read and write.
Enhancing Vocabulary
When kids learn the alphabet, they learn the words and ideas that go along with each letter. Their lexical and cognitive horizons will be widened as a result.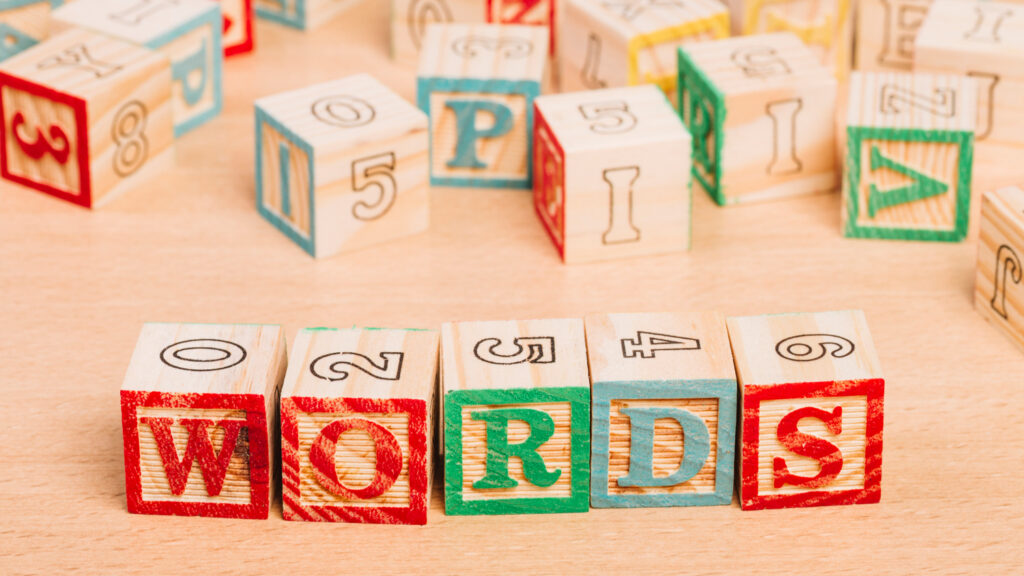 Developing Fine Motor Skills
Young children might benefit from developing their fine motor skills by engaging in alphabet-themed activities like colouring and tracing. This sets them up for success in later academic endeavours like essay writing.
Benefits of Alfabeto para Imprimir
Now that we know how crucial it is to teach young children the alphabet, let's look at why the Alfabeto para Imprimir is so effective.
Engaging Visual Learning
The bright and engaging pictures that follow each letter help children retain that information. They pay closer attention to and remember more of what they see than what they read.
Accessibility
Online, parents and teachers all over the world can easily get printable alphabet resources. The items that are most appropriate for your child can be quickly located and printed.
Customization
The flexibility to personalise one's learning experience is a major benefit of Alfabeto para Imprimir. Your child's tastes and learning pace might inform your selection of individual letters, typefaces, and designs.
Flexibility
These printables have multiple applications, including but not limited to colouring, tracing, and making easy vocabulary drills. Because of this flexibility, you may modify the materials to fit your child's specific needs as they grow.
How to Use Alfabeto para Imprimir Effectively
If you want to get the most out of Alfabeto para Imprimir, you need to make good use of the tools at your disposal. Some suggestions for using them in your kid's classroom:
Start Early
Start teaching your kid the alphabet as soon as you can. Children as young as two can learn from this interactive book by looking at the pictures of the alphabet.
Interactive Learning
Involve your kid in active pursuits like colouring so he or she can make the connection between the letter and the picture. Learning is facilitated by this practical exercise.
Consistency is Key
Make learning the letters a regular part of your routine. Consistency aids in the learning and memory of letter shapes.
Gradual Progression
Your youngster will be ready to learn simple words and phonetics once he or she has mastered the alphabet. These steps help kids get ready for reading and writing.
Conclusion
In sum, the Alfabeto para Imprimir is an excellent tool for teaching the alphabet to young children. It's a great tool for teaching young children thanks to its eye-catching graphics, easy accessibility, personalization choices, and adaptability. If you use it wisely and consistently, you can help your child get a head start on their reading and writing development.
FAQs
Q1: Can I find Alfabeto para Imprimir materials for different languages?
A: There are printable alphabets available online for a wide range of languages and learning styles.
Q2: Are there online communities or forums to share Alfabeto para Imprimir ideas?
A: Absolutely! There are numerous websites and discussion groups devoted to discussing novel applications of printable alphabets in the classroom.
Q3: How do I choose the right font for Alfabeto para Imprimir?
A: Your child's age and personal taste should guide the font selection. Choose an uncomplicated font that kids won't have trouble reading.
Q4: Is there a specific age to start teaching the alphabet?
A: Teaching the alphabet to children at a young age is quite beneficial. Young children can learn by seeing letters shown visually.
Q5: Can I create my own Alfabeto para Imprimir materials?
A: Certainly! Printable alphabet resources can be tailored to your child's needs with the help of a variety of websites and software programmes.
Unleash Your Creativity with Flair Pens: A Comprehensive Guide
Flair pens are great if you want to liven up your daily routine with a burst of colour and individuality. For decades, these colourful pens and pencils have been a favourite of artists, students, professionals, and doodlers everywhere. In this detailed tutorial, we'll learn all there is to know about it, from their history and uses to common queries and answers.
The History of Flair Pens
Paper Mate's introduction of the first flair pen in the 1960s marked the beginning of a long and illustrious history. These pens shot to fame as their innovative felt-tip design won over writers everywhere by making writing comfortable and reliable. Because of their long history and steady improvement over time, it have been a go-to tool for many writers and artists.
Types of Flair Pens
There isn't just one style of flair pen on the market; several models exist to meet a wide range of requirements. Examples of some frequent kinds are:
Classic Flair Pens
These are the classic fine-point felt-tip pens, perfect for note-taking and doodling.
Flair Brush Pens
These pens are ideal for anybody interested in calligraphy or brush lettering, as the brush tip can be bent to create different line widths.
Flair Colors
If you're a fan of colour coding and highlighting, you'll be happy to know that flair p'ens are available in a wide variety of shades.
Why Flair Pens are a Must-Have
There are several uses for a flair pen besides writing:
Smooth Writing
The felt tip of the pen writes smoothly and without skipping.
Bold and Vibrant Colors
Notes and drawings made with a Flair pen will stand out from the crowd because to the pen's vivid and rich ink.
Versatility
It may be used for anything from journaling and note keeping to sketching and colouring.
Longevity
You can get your money's worth out of your purchase of a flair pen because many of them are built to last.
How to Use Flair Pens Creatively
It may be used for more than just writing:
Bullet Journaling
Colourful and well-organized daily plans may be made with the help of it and a bullet journal.
Art and Illustration
Artists and illustrators love flair p'ens because of their fine point and vibrant colour options.
Hand Lettering
Try out a variety of flair brush pen writing styles and approaches.
Flair Pens for Education
Educators across may attest to the value of flair p'ens:
Classroom Essentials
Flair p'ens are a common tool for evaluators, highlighters, and creators of interesting lesson plans.
Note-Taking
Students adore flair p'ens because they allow them to take neater, more memorable notes.
Mind Mapping
Making mind maps and other visual aids for presentations and studying is a breeze with a flair pen.
Conclusion
In sum, flair pens are more than simply a means of communication; they can also be used for planning and creativity. There is a flare pen out there for everyone, whether you're a student, artist, educator, or professional. Don't be afraid to experiment with your own unique style and see where it leads you.
(FAQs)
Q: Can I use flair pens on different types of paper?
Standard notebook paper, sketchbooks and even certain speciality sheets are all suitable for use with it. It is recommended, however, that compatibility be tested in a contained area first.
Q: Do flair pens bleed through paper?
It don't often bleed through standard copy paper, although they can on very thin or poorly made paper. To avoid this, try using a heavier weight of paper or a marker-friendly notebook.
Q: How do I store flair pens to prolong their lifespan?
Keep your flair pens in pristine condition by laying them flat with their caps closed. This helps keep the ink fresh for a longer period of time.
Q: Are flair pens eco-friendly?
Many manufacturers of flair pens today care about the planet and provide environmentally friendly alternatives. Choose refillable pens or pens manufactured from recyclable materials to cut down on waste.
Q: Can I use flair pens for coloring books?
Absolutely! Because of their vivid colours and fine points, Flair pens are frequently used with adult colouring books. They make colouring fun and relaxing.
UPMC Shift Select: Simplifying Healthcare Staff Scheduling and Management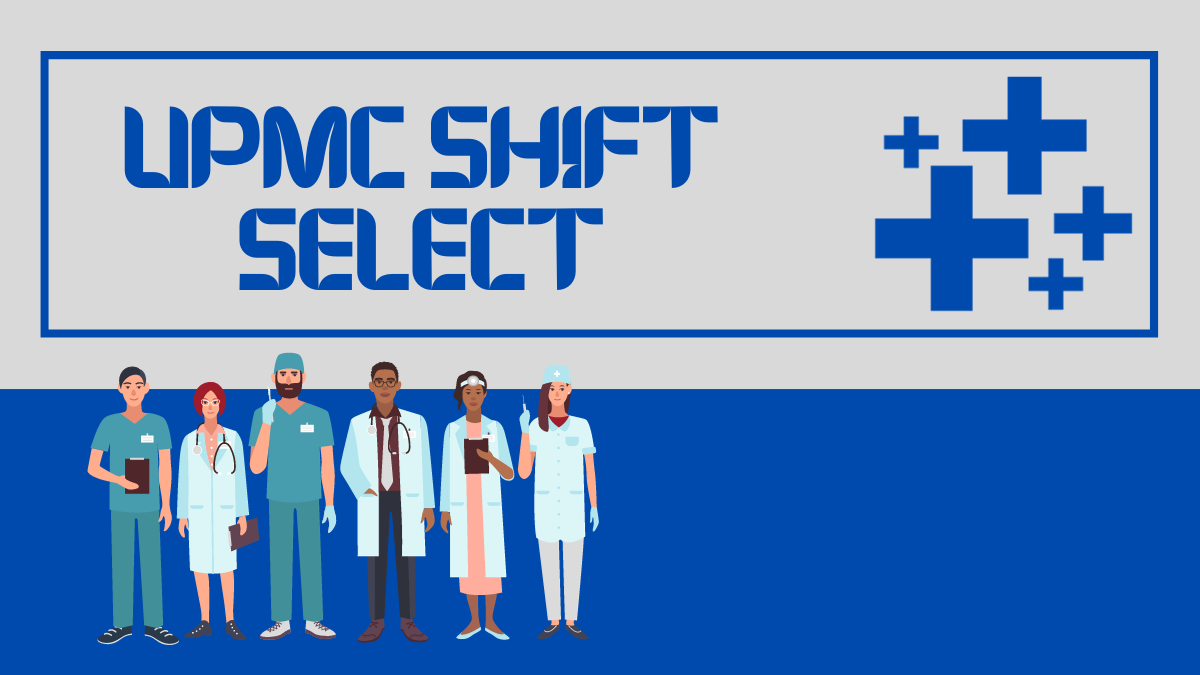 Effective personnel scheduling and management are of utmost importance in the dynamic field of healthcare. To provide the best treatment for patients, the healthcare business requires precise, efficient, and flexible scheduling of staff. In this respect, UPMC Shift Select, a state-of-the-art software application, has become a game-changer.
Table of Contents
What is UPMC Shift Select?
When it comes to managing and scheduling healthcare workers in hospitals, clinics, and other healthcare institutions, It is a powerful and straightforward software platform. One of the most influential organizations in hospital staffing, Shift Select was created by the University of Pittsburgh Medical Centre (UPMC).
Why is UPMC Shift Select Important?
There are several reasons why it's crucial to effectively manage personnel schedules:
Enhanced Patient Care
The timely delivery of treatment to patients is ensured by a workforce that is properly planned. By better matching staff expertise with patient requirements, It enhances both patient care and results.
Cost Savings
Over or under-staffing can occur if management isn't careful, and both are wasteful. Through precise staffing forecasts, It reduces labor expenses for hospitals and clinics.
Staff Satisfaction
Employees are happier when their workloads are equitable and their timetables are consistent. It provides staff with additional scheduling flexibility, which has been shown to improve employee happiness and job retention.
Compliance and Accountability
Compliance with labor laws and regulatory regulations is especially important in the healthcare sector. By automating scheduling procedures and keeping tabs on employee hours, it aids healthcare organizations in meeting regulatory requirements.
Features of UPMC Shift Select
Let's take a deeper look at what makes it so special:
Smart Scheduling
To develop productive work schedules, Shift Select uses complex algorithms. It ensures that the correct staff members are allocated to the right shifts by taking into account criteria including personnel availability, skill levels, and patient demand.
Self-Scheduling
This stands out from the competition because of its built-in scheduling assistant. This gives workers more say over when they get to work. Staff morale improves when employees can make shift requests that take into account their preferences and schedule constraints.
Real-Time Reporting
To help managers keep tabs on employee time, ensure compliance, and make informed scheduling decisions, the software generates reports and insights in real-time.
Mobile Accessibility
UPMC has released a smartphone app called Shift Select, which allows employees to check their schedules, request time off, and read significant updates in real-time.
Integration Capabilities
Data input mistakes are minimized and administrative workflows are streamlined because of Shift Select's ability to interact with other hospital systems such as Electronic Health Records (EHRs) and Payroll.
Conclusion
When it comes to healthcare, where everything moves at lightning speed, It stands out as a model of efficiency and efficacy. It's a must-have for medical centers of all sizes thanks to its user-friendly interface, powerful features, and dedication to worker happiness. Better patient care, financial savings, and a more pleased and engaged healthcare workforce are all results of UPMC Shift Select's streamlined approach to staff scheduling and administration. It is the wave of the future in healthcare employment.
FAQs
Q: Is UPMC Shift Select suitable for small healthcare facilities?
UPMC Shift Select may be used in a wide variety of settings, from outpatient clinics and assisted living facilities to big hospitals.
Q: How does UPMC Shift Select handle shift changes and swaps?
UPMC Shift Select is a system that allows workers to request and coordinate shift trades and changes. For the sake of consistency, some adjustments require management approval.
Q: Can UPMC Shift Select accommodate special requests for time off?
Workers can use it to seek time off for vacations, doctor's visits, or whatever else they might need. Managers have the option of reviewing and authorizing these requests online.
Q: Is UPMC Shift Select compliant with labor laws and regulations?
Yes, UPMC Shift Select is intended to aid healthcare organizations in meeting labor and regulatory compliance standards. Working hours, overtime, and breaks are all meticulously recorded.
Q: How does UPMC Shift Select handle emergencies and unexpected staffing needs?
Notifications and alerts may be sent in real-time using the platform. The method allows managers to immediately contact available workers in the event of an emergency or when extra help is required.
Q: Can UPMC Shift Select be customized to fit our facility's specific needs?
UPMC Shift Select can be modified to fit the specific needs of your organization. In this way, you can rest assured that the platform will support your preferred procedures and guidelines.