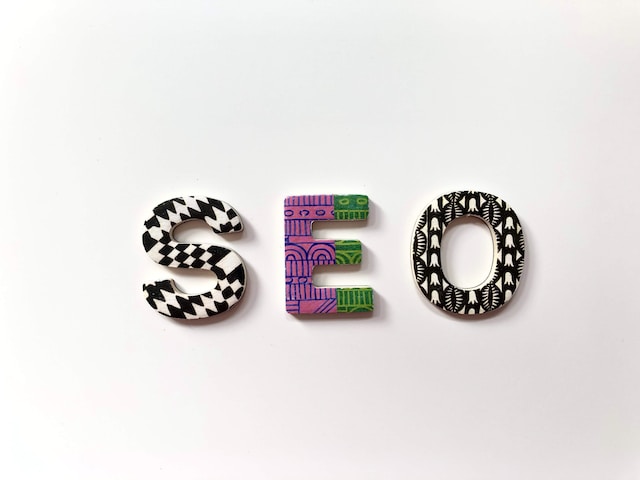 Top Fifteen SEO Tools: Updated List (2023)
There are thousands of SEO tools and services in the digital world. Many of them are worth it, many others are not. Some are free, for others you have to pay. Likewise, this post includes all the SEO tools that to this day can help you improve your organic positioning in search engines. In short, this is a curated list of the best SEO tools on the market. Not all of them will work for your website and don't feel committed to trying them all. The idea of ​​this article is to save you time and give you all the tools that can be used to optimize your website for your business or venture. Do you want to know which the SEO tools that can make a difference are? Let's get started!
What are SEO Tools and what are they for?
Before starting with the final list, it seems important to me to point out the importance of these SEO tools. Many of them are websites, others are applications, but they all have the same mission: to be a tool that allows you to find out relevant information about your website and the rest of the pages in which you are interested. To keep it neat, I have divided the article into a few categories. These are:
SEO Tool Suites
Technical SEO Tools
keyword search tools
Monitoring of positions and keywords
Content Optimization
Chrome extensions for SEO
Other SEO tools
If you think there is a tool that is not on this list and that deserves to appear, do not hesitate to leave it in the comments or send me an email to: info@nichoseo.com
List of best free and paid SEO tools (Updated 2023)
SEO suites fulfill all-terrain functions and are the most necessary SEO tools. They are SEO analysis tools at their best. Find keywords, fix your website errors, broken links, research competitors and improve your content, these tools have it all. If you purchase or pay for an SEO suite, you will be able to access most of the functions necessary to perform the task of a professional SEO consultant. Most of these tools have a high cost but, if you want to learn SEO or are dedicated to it, they provide you with undeniable value. Next I am going to name the most important SEO suites that exist.
1. SE Ranking
A tool that surprised me a lot for its great way of presenting the data in a different way. SE Ranking is an SEO software that is in the cloud and provides 100% correct information about the positions of the keywords that you are targeting. It has a huge range of functionality that is worth learning about and has become one of my favorite SEO reporting tools. It is an ideal software for digital marketing and SEO agencies, SEO professionals and even for business owners who simply want to know how the positions of the keywords that interest them are doing and to be able to follow them over time.
The best of all? 
Its price. Taking into account the amount of functionalities that the tool offers, the current price of the cheap plans can be seen as a gift. Another thing that I love about SE Ranking is that it has a trial version, and that, for those who are just learning about SEO, is essential.
 2. ahrefs
My favorite SEO suite and one of the best SEO tools out there.
Ahrefs gives you all the tools so that you can analyze your website and those of your competitors in search of capturing the greatest possible traffic. You can also monitor niches and keywords thanks to its Rank Tracker. What I like the most about this SEO tool is its dashboard and the way it organizes the data in a clear way. In addition, as I have verified, it has the most reliable data if we compare it, for example, with Semrush. You will be able to correct your broken links, investigate the profile of your competitors and carry out an SEO audit to optimize your website. You will be able to analyze everything that has to do with your SEO On Page and coordinate your link building efforts.
In addition, more features such as analyzing viral content on social networks, available Chrome extension and much more. Ahrefs Price: I previously had a well-used trial (in fact, I've bought it more than 10 times in the past) for only $7 for 7 days. Unfortunately that is behind us and now you have to spend a little more to be able to use it. The most affordable plan after the trial is the lite plan which costs 99 USD per month (unless you pay annually which reduces the cost). However, although it hurts to admit it, it is one of the most powerful analysis tools in the world of SEO positioning.
Note: They now have a free version of the tool as they have added Ahrefs Webmaster Tools.
3. Dinorank
Dinorank was born with the aim of being an accessible SEO tool for entrepreneurs and startups that are just starting out in web positioning. What is its biggest difference with other tools on the market? Its price, which is considerably lower if we compare it with big companies like Ahrefs and Semrush. Dinorank competes in another category, and yet it manages to offer you the information you need.
In it you can:
Analyze the internal page rank of your site in order to distinguish its authority pages.
Track keywords relevant to your business.
Audit the SEO On Page.
Look for possible web cannibalizations.
Detect pages with "thin content"
Keyword search.
And various other things.
Dinorank price: Currently it costs 20.66 euros per month in its cheapest plan or you can save a few euros and pay for a year in advance.
4. Semrush
Semrush defines itself as the all-in-one SEO tool for professional marketers. Comparing Ahrefs vs Semrush we can say that they have practically the same functionalities. Semrush must also be said, it not only deals with your SEO but also with your content strategy and even with some aspects of social networks such as the fact of being able to program content. It is another of the best SEO tools that exist in the market. Semrush Pricing: The cheapest plan costs $119.95 per month.
You will also be able to see and search for viral content on social media, SEO audits, links and much more. You might find that you like Semrush better than Ahrefs. It is a matter of taste and how comfortable you are with viewing the data from each of the platforms. You can try Semrush's free trial with a 7-day money-back guarantee at this link .
 5. Surfer SEO
Another of the tools that we use the most in our online marketing agency: Surfer SEO. Keywords everywhere may have become a paid tool, but now a Chrome extension has come out that does what KE does for free. That's Surfer SEO. With this extension available for Chrome and Firefox, in the blink of an eye, every time you search for something on Google you will be able to get estimated keyword traffic information and recommendations for similar keywords. They are currently improving the database to reach more countries and thus become an essential tool for SEO analysis. They will surely become very powerful if they continue to work in this way. You can also see my review of Surfer SEO in this link.
Honestly, Surfer SEO is one of the SEO tools that has generated the most impact from 2020 onwards.
You have to try it.
6. Mangools
Mangools is perhaps one of the friendliest SEO tools on the market, and with incredible potential.
The Mangools SEO Suite has 5 tools:
KWFinder – An impressively useful SEO tool widely used by various organic positioning professionals.
SERPChecker:  gives you all the necessary metrics on the SERP's of a given search on Google. Very good tool to measure if it is worth going for certain keywords or if they are very competitive.
SERPWatcher:  It is used to monitor the positions of the SERP'S and informs you of the changes that have occurred in the first pages of Google according to the keyword you want.
LinkMiner – Allows you to easily see all the backlinks of a website.
SiteProfiler:  It is a web tool that lets you see SEO insights, competitors and much more.
Mangools Price: The cost of Mangools Basic (the cheapest plan) is $30 per month.
7. Jasper
Is creating SEO content with artificial intelligence possible? Yes it is. Jasper saves you the time of having to write content for SEO as his beautiful robot does it for you. I already wrote a complete review of Jasper that you can visit at this link. One of the tools that I recommend the most!
Note: In addition, in this link I give you 10,000 words of content so that you can create blog posts and build niches more easily.
8. SEO Testing
SEO Testing is one of the best tools and the amazing thing about it is that very few SEO's are aware of it. The power of SEO Testing is special, since thanks to it you can perform SEO A/B Tests to find out if the changes you made to your site had a good or bad result in a set period of time. You also have a lot of interesting features.
I recommend you see my complete review of the tool because it is not wasted.
9. Google Analytics
One of the best SEO and web analytics tools since it is not only used for SEO. Google Analytics is one of the key pillars to be able to improve the organic positioning of your website and to be able to draw important conclusions about the aspects that you must improve. You will be able to observe your organic traffic and your paid traffic.
Price: Free
Note: Google Analytics is key. It is very important that you never stop paying attention to the information it provides.
 10. Serpstat
When it comes to SEO suites, Serpstat was one of the cheapest options on the market. Although lately it has raised its price. It is a tool that I currently have in my SEO Tools portfolio and which I have taken advantage of in the past, especially with its detailed link profile. However, he has no point of comparison with Ahrefs. It is very less.
SerpStat Pricing: Plans range from $69 per month to $499 per month.
You can also see my personal review of this tool.
 11. Screaming Frog
Screaming Frog is probably the best technical SEO tool because it gives you all the SEO metrics to correct and optimize a website in one tray.
What is Technical SEO?
Technical SEO refers to all the actions that we can carry out on a website to improve the way in which our website is indexed. For example, improving the content of our pages in every way. The better our technical SEO, the better our web positioning in search engines. And without a doubt, one of the most used by organic positioning professionals.
Screaming Frog's downloadable software shows you in great detail each of the components of a specific website. With Screaming Frog you can:
Find broken links and export such errors to be fixed.
Analyze ALL your page titles and their Meta descriptions.
Discover each of the possible duplicate content, H1, H2 tags and find the low quality pages so you can remove them from your beautiful site.
Extract any type of information from HTML.
You can even generate your XML Sitemap
It allows integration with Google Analytics through its API to collect the data that this tool reviews daily such as sessions, your bounce rate, goals, etc.
Visualize and evaluate the internal linking and the URL's architecture of your website.
SEO Spider Tool Price: The tool has its free version which only lets you crawl 500 URL's and contains limited options. The paid version of Screaming Frog currently costs £149 per year (something like $190, depending on when you read. Today I can say that this is one of the best SEO tools to improve your web positioning.
Note: Pay close attention to the broken links that Screaming Frog points out. It is one of the weaknesses of every website. As your web page scales, it will have more URL problems, that is, a greater number of broken links.
 12. Google Search Console
Just as we said that Google Analytics is one of the pillars on which you have to base your SEO knowledge. Google Search Console is equally important to the success of your website and your organic traffic. They are two fundamental SEO tools. One of the most interesting things we can do in this SEO tool happens when we go to "Search Traffic"—>"Search Analytics".
In this section we can find a huge list of keywords for which your website is currently positioned in Google. Perhaps there are many keywords that you currently do not include in your content. This is the perfect time to start doing it!
 13. Nightwatch
Nightwatch  has become one of my favorite tools to strictly track my keywords. It is possibly one of the best tools on the market in this regard and has quite cheap plans for tracking. In addition to tracking you can perform:
Link tracking and monitoring
Reports for clients that are ideal for agencies
SEO audit of the site
make notes
Nightwatch Price: Starting at $39/month. It also offers 14 days money back so you can try it for free here.
 14. Yoast SEO
The SEO tool for WordPress (before Rank Math appeared and stole the limelight). If you already have a website and have installed this WordPress plugin, you know what I mean. Yoast is a Wordpress plugin that serves as a fundamental guide to create content that follows SEO guidelines. It is not good that you follow them to the letter! However, sometimes it can be very helpful to check each of the tips that this plugin offers you. The free version of Yoast is more than enough to help you with your website.
15. Rank Math
The Yoast alternative focused on helping you with the creation of your content for your website, but also with your redirects, sitemaps and others. That's Rank Math. What I like about Rank Math is its initiation process with a detailed step by step of the things that we must connect and optimize to ensure the success of our organic traffic.